NOT YOUR Basic CHEESECAKES
sweet. Salty. spicy.
A Portland based cheesecake company specializing in off-the-beaten-path flavors as well as some traditional favorites.
Photos by Beth Turk, Gillian Nhem and Evrim Icoz
Made to order cakes for parties, work meetings, family time or a night binge-watching your favorite show.
Also available for sales to cafes, restaurants, wine bars, stores, etc. Please inquire about wholesale prices.
Follow @tippystarcheesecakes on Facebook and Instagram to keep up to date on the newest flavors, voice your opinion in polls and get in on some fabulous flash sales!!
Sizes and prices:
9 inch (serves 10-14 people) $40

Gluten free, dairy free, egg free, vegan or keto $45

6 inch (serves 4-6 people) $20

Gluten free, dairy free, egg free, vegan or keto $24

4 inch (serves 1-2 people) $8

Gluten free, dairy free, egg free, vegan or keto $11

2.5 inch dozen (serves 12 people) $40

Gluten free, dairy free, egg free, vegan or keto $45
(dairy free and/or gluten free recipe prepared in a kitchen that uses dairy and gluten)
While I will do my best to keep my prices as stated, given changes in vendor costs, seasonal availability, etc., these may change from time to time.
Custom orders, including changes to any of the flavors, might incur an additional charge. For example, extra jam, dried fruit, etc.
If you're ordering for a party or event, then let's talk! I can help you figure out how many cheesecakes you need to feed everybody that works within your budget.
Phone
(971) 237-9516
Location
Portland, OR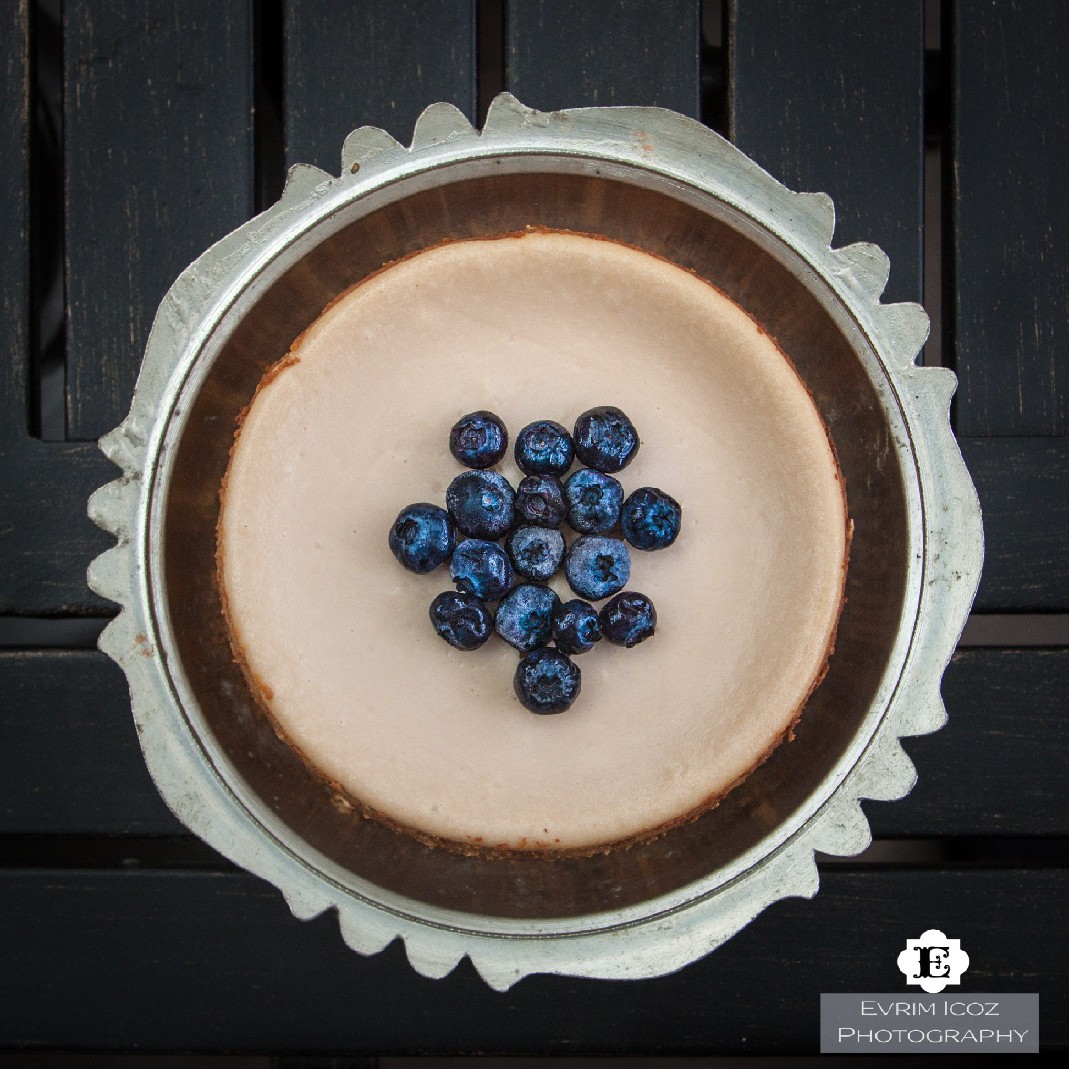 Contact Us
Do you want to place an order? Have a question about a dietary restriction or flavor combination? Maybe you want to tell me how good Tippy Star Cheesecakes are or just praise my ninja cat-like dance skills? Hit me up!
Please complete the form below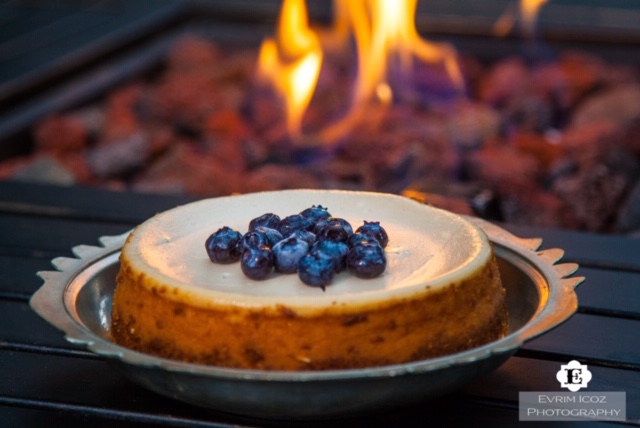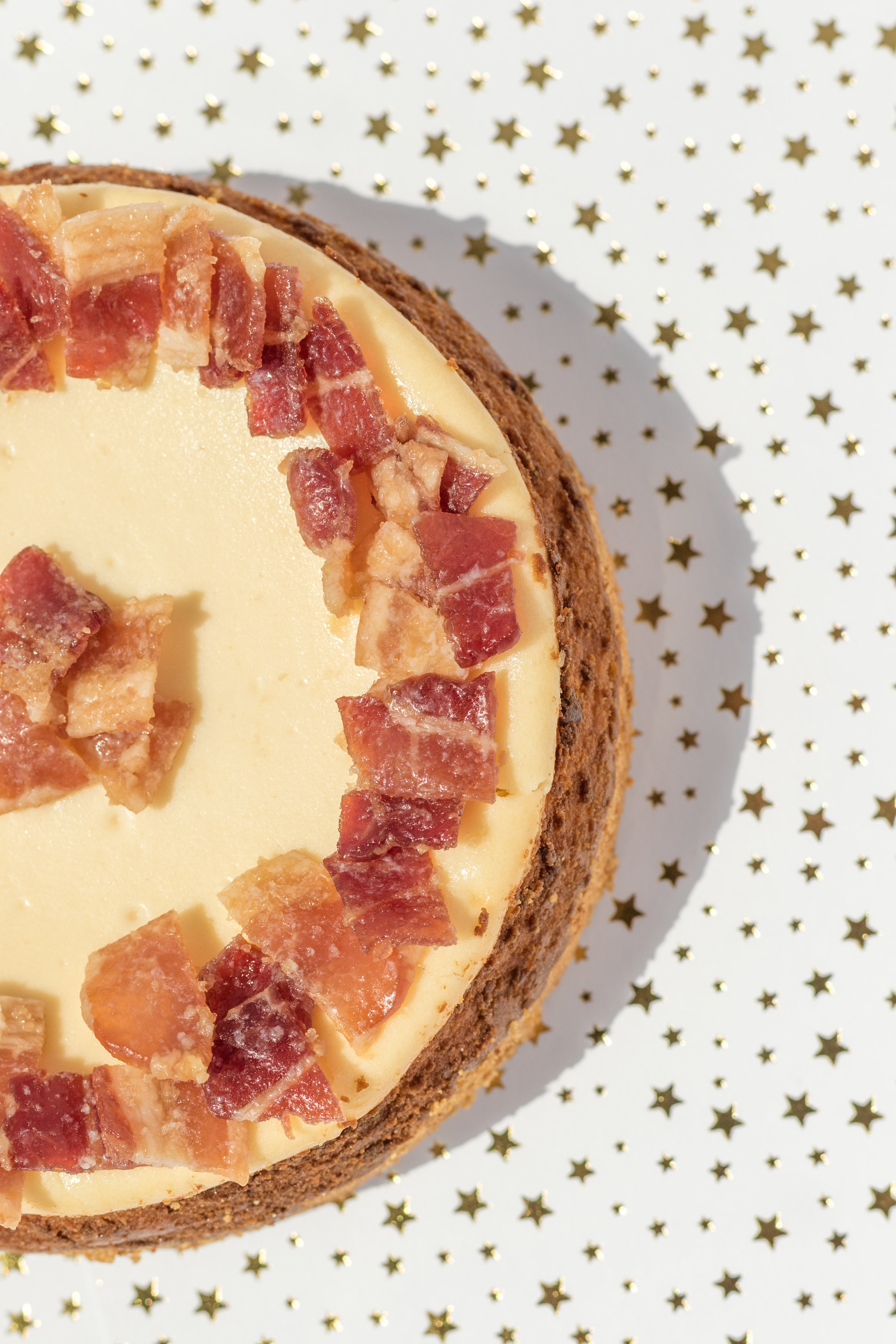 It was just a girl and her cheesecake
It all started when…
What made you decide to start making cheesecake?
When I was in my early twenties, I worked at a pub that had this Irish Cream cheesecake. It wasn't anything amazing or handcrafted; I'm pretty sure it was from some mass production food company. But I loved it nonetheless, and I ate it every day (because I was 24 and could eat cheesecake every day with no actual repercussions!); it was my first real exposure to cheesecake.
About a year in, the pub went out of business and we had to close, Where was I going to get my Irish Cream cheesecake fix?! I set out to start making cheesecake and eventually (after much trial and error) was able to pin down a formula that not only emulated the Irish Cream cheesecake from my 20's, but superseded its deliciousness. Now here we are, several years later with all kinds of variations and non-traditional flavors that continue to pop into my head at random.
What is Tippy Star? Does that mean something?
When I was going over name after name for the perfect title for my little cheesecake empire, a friend suggested that I take a few things I love and just kind of string them together. Well, I've been enamored with stars for as long as I can remember: I have no less than 34 of them tattooed on my body! Tippy comes from my background as professional circus performer and the love of my life, the Tippy Lyra. (This is an aerial hoop rigged horizontally instead of vertically so when weight is applied it flips, like a seesaw). So no, Tippy Star does not mean anything...until now!
Follow us on social media! Click below!